Prisoner Support Directory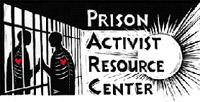 PARC corresponds with and mails this resource packet to prisoners, their friends and family members. We are often the first point of contact for people to connect with prisoners' rights organizations, community organizations, prison literature and arts projects, family and visiting resources, health care and legal resources, parole and pre-release resources, and the prison abolition movement.
If you are an organization that will use this directory to support prisoners who contact you, please contact us for directories.